Hello Everyone!
December 1st already??? Shuuuuu, where has the year gone?
Today I have a neat new PTU kit at
TKO Scraps
just for those of you who love food, more specific a little Italian food (which I looooove!) called "
That's Amore!
" . Hope you like it as much as I did making it :)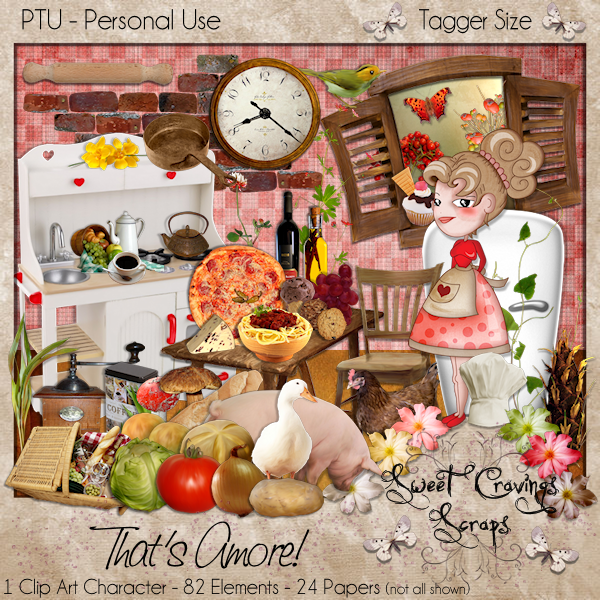 A little old world charm with the aroma of fresh baking bread, vine grown tomatoes and yummy desserts all in mom's kitchen - makes you want some right now doesn't it? Well, you can have just that with "That's Amore!" in your scrap projects and tags!
This personal use kit is tagger size which includes:
1 Character Artwork Clipart by Valentina's Creations
82 delicious elements
24 savory coordinating paper
Grab a glass of Vino & a bowl of paste and sit back and enjoy a little "That's Amore!" today!
Click
HERE
to purchase "
That's Amore!
" today!
Plus, all my items at TKO are still on sale for the
End of the Month Madness Sale,
so you can pick this new kit up too for just 89 cents!
But the sale ends today!!!!