Hello everyone & happy Tuesday!
I have a new rockin kit at TKO Scraps today called "Crazy Train". It is a Steampunk inspired type of Tagger kit that I think you will enjoy!
Hope you like it and have an sultry day!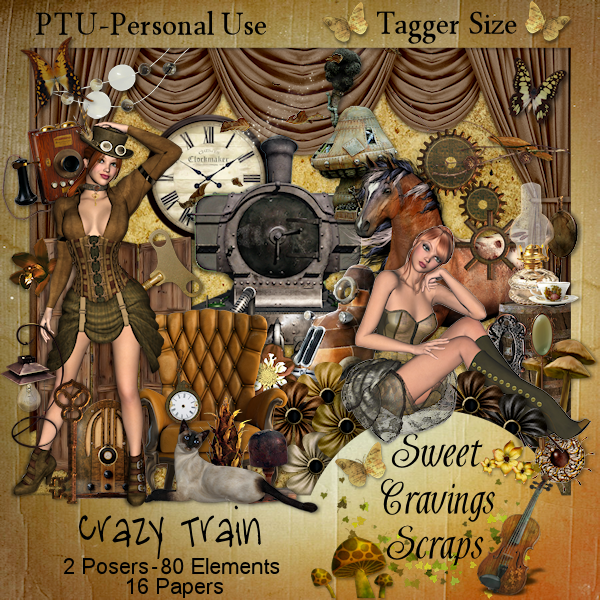 Mystery...Intrigue...Suspense! Three words that describe an outrageouse adventure! If this the type of excitement that you crave, then "Crazy Train" is just what you need for your scrap projects or tags!
This personal use kit includes:
2 Steampunk Posers © P&A Dezigns
80 alluring elements
16 steamy coordinating papers
The train in departing, so grab your suitcase and hope on the "Crazy Train" today before it's too late!
Click
HERE
to purchase
"Crazy Train"
If you hurry, "Crazy Train" and everything else from SCS
is just 99 cents!!! BUT the sale ends today!!!!