Hello everyone!
I have a new so cute kit just added to TKO Scraps called "Somewhere Over the Rainbow". I made this tagger sized kit special for my little Emmalee for her Birthday which is next week - She looked so cute this past Halloween (pics can be seen
HERE
) that I couldn't resist to create my own version for her :)
Hope you like it :)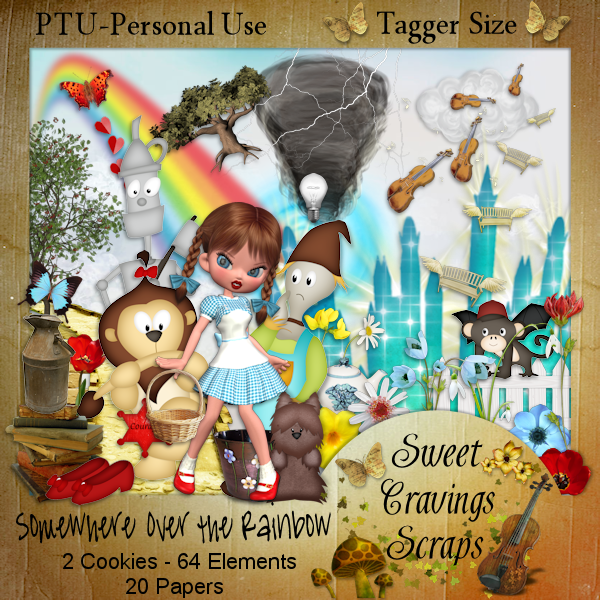 Lions and tigers and bears! Oh My! It's a wonderful glance into the magical land of Oz. The day is bright and full of adventure. But this time you can make your own story with "Somewhere Over the Rainbow" for your scrap projects and tags!
This personal use kit is tagger size which includes:
2 adorable ©MediEvil Creations cookies - "Dotty"
64 enduring elements
20 lively coordinating papers
It may be a far far away place behind the moon but you can make
"Somewhere Over the Rainbow" a close place in your heart!
Click
HERE
to purchase Somewhere Over the Rainbow" today!
30% Off for the Month of July!
Here is a little tag I made from it too :)