TGIF everyone!
I have a new PTU tagger size kit just added to all my stores called "Making Believe". It's a fun little fairytale kit that everyone will enjoy :)
Hope you like it! :)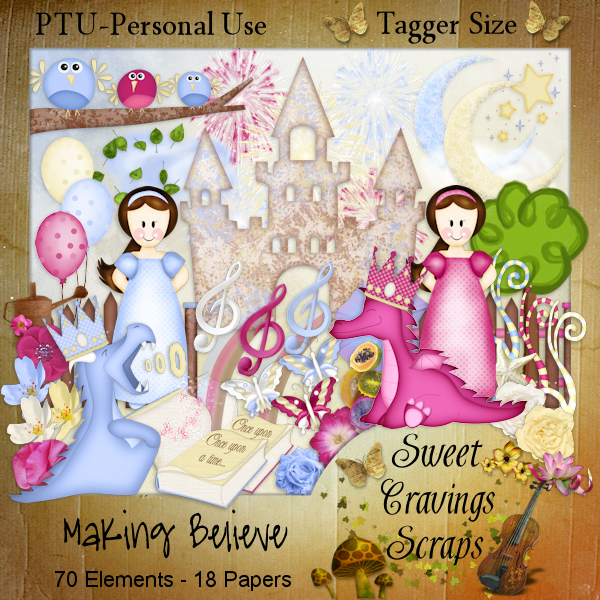 Now available in all my stores!
And here is a little tag I made with the kit too :)
Have a super dooper weekend!