Happy Tuesday everyone!
I finally have a new PTU Tagger size kit in all my stores today called "Complicated". I was feeling a little on the halloween side, so why not right? :)
Hope you like it :)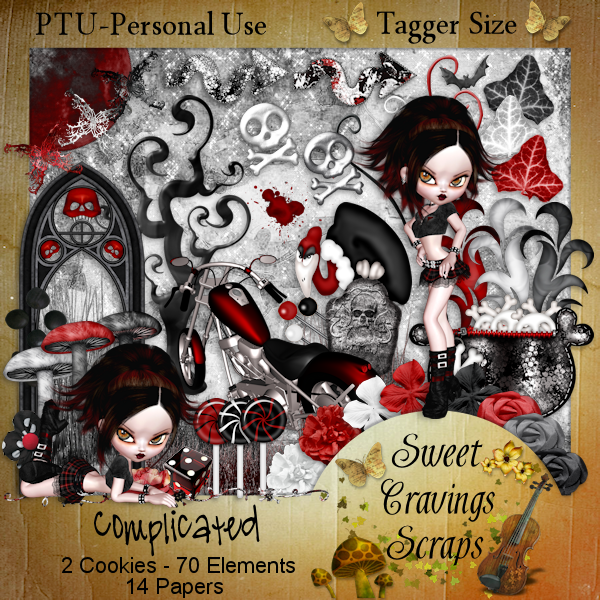 Now available at :
And a quick note...
Everything from Sweet Cravings Scraps is 50% off in all my stores
for the month of September - including Bundle Packs too!
Have a super week!