Happy Wednesday everyone!
I have a new PTU tagger kit in stores now called "Everyday is Halloween". This is the first ptu kit I have been able to go with a Halloween theme this year and I'm hoping to get another one in before Halloween gets here :)
Hope you like it :)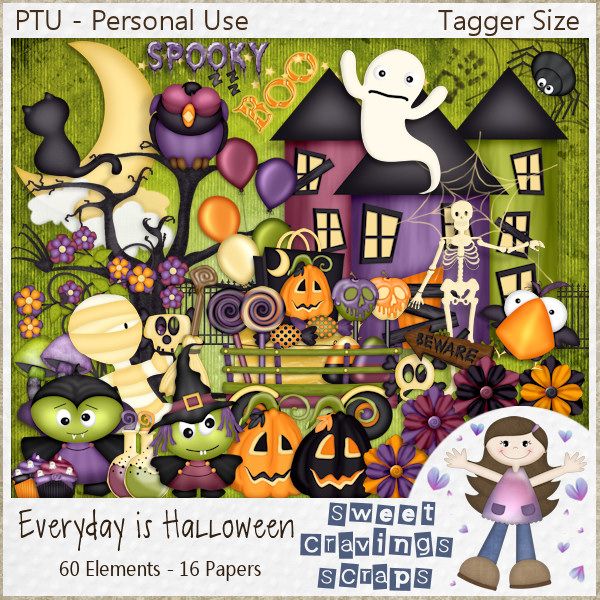 Now available at :

Scrap and Tubes
For the month of October all individual kits from Sweet Cravings Scraps
are $1 each and Bundle Packs are just $2.85!
And here is a little tag I made with the kit too :)

Happy Scrapping!