Happy Wednesday everyone!
Just in time for Thanksgiving and the start of the Christmas season, I have a new PTU Full size and Tagger size kit in stores now called "Let It Be Christmas". It's a festive Christmas themed kit I'm sure you will have a blast with.
Hope you like the new kit :)
Full Size Kit now available at :
Below is an example of the Bonus Quickpage included in the Full Size kit!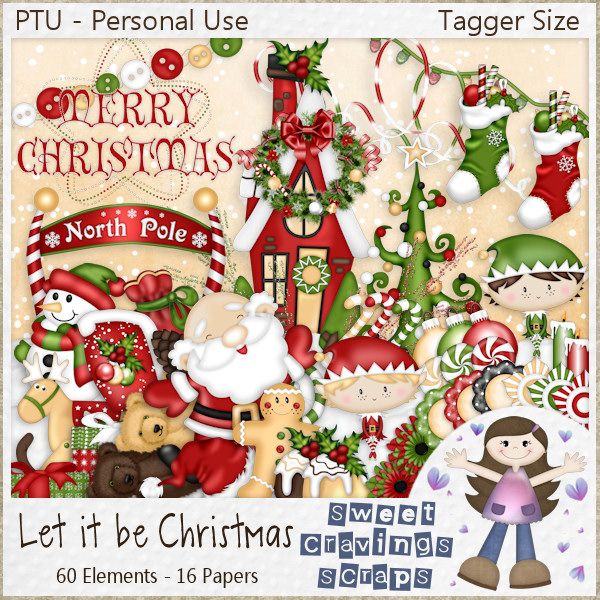 Tagger Size Kit now available at :
Scrap and Tubes
Heartbeatz Creationz
You have just 1 week left to take
advantage of November's SUPER SALE!!!
This new kit and all individual items
from Sweet Cravings Scraps
are just $.72 each,
Bundle Packs are just $2.00 each
and a **NEW**
"BUY MY STORE" for just $20!!!
Don't miss this awesome sale!!!
And here is a little tag I made with the kit too :)
Happy Thanksgiving and Happy Scrapping!