Happy New Years Eve everyone!
Sorry I have been absent all this month. On Thanksgiving night, I started getting sick (what I thought was a the flu bug) but after a week of not getting any better but much much worse and a few trips to the doctor, I found out I had pneumonia :(
It took awhile, but I'm finally feeling back to my old self (I'm not sure if that is a good thing or not yet...ha ha ha ha). At any rate, I FINALLY have a new kit in stores now called "So Cold". Since I missed the chance to make another Christmas kit, so I went with a cool Winter themed kit available in both Full and Tagger Sizes.
Hope you like the new kit :)
Full Size Kit now available at :
Below is an example of the Bonus Quickpage included in the Full Size kit!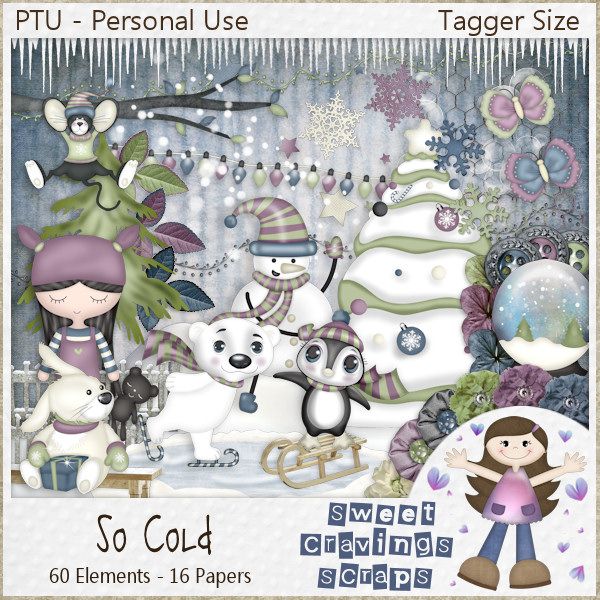 Tagger Size Kit now available at :
Scrap and Tubes
Heartbeatz Creationz
This new kit and all individual items
from Sweet Cravings Scraps
are just $1.50 each,
Bundle Packs are just $4.00 each
and "BUY MY STORE"
for just $20!!!
Don't miss this awesome sale!!!
And here is a little tag I made with the kit too :)
Happy New Years and Happy Scrapping!